BEMER
(Bio Electro Magnetic Energy Regulation)

BEMER enhances:
General Blood Flow

Cardiac Function

Physical Fitness

Endurance

Strength & Energy

Concentration & Mental Acuity

Stress Reduction & Relaxation

Sleep Management

Waste Disposal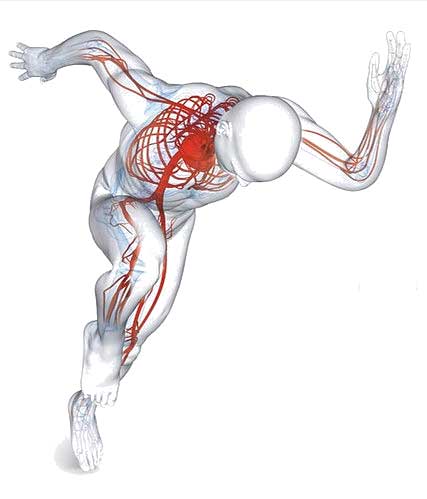 For You :: For Life :: For Energy
How can you benefit from BEMER sessions? In a nutshell, BEMER enhances circulation and reduces discomfort. People all over the US are embracing BEMER medical technology from Germany and learning how it can impact their health in a non-invasive and natural way. BEMER technology is for everyone and the ease of its use makes BEMER a favorite, whether you are in ill health or in great shape. Simple to use in your own home!
Medical and health professionals including doctors, massage therapists, chiropractors, physical therapists, personal trainers and fitness instructors are also using BEMER to help their patients/clients improve their health.
Click here to visit the BEMER website or here for more information.

Interested in two complimentary BEMER sessions or renting a BEMER for personal use in your home?
Contact Barb Mendoza at 515-770-3844 or Barb.Mendoza@bemermail.com
BEMER Experiences
Are you open minded to a non-invasive way to improve your health? Join us! These events are an excellent way to experience a BEMER session, learn more, ask questions, and engage with other BEMER users.
In-Home Events:
Tues Sept 25, 7pm
Tues Oct 23, 7pm
Public Event:
Thurs Nov 1, 7pm – Speaker: Michael Varbaek
We host monthly in-home BEMER Experiences in my home or yours.
RSVP to Barb via text at 515-770-3844 or email at barb.mendoza@bemermail.com
Online Resources
Visit www.BMRuniversity.com/whatisbemer or www.UltimateBloodFlow.com
Prefer an online experience from your own home?
Every Tuesday at 8pm you can log in for product info, testimonials, research, business info, and more! Listen in as long as you like. Download the free ZOOM app before joining the meeting.
Go to www.joinvipmeeting.com at 8pm. Contact Barb for the ID# to enter.