BEMER
(Bio Electro Magnetic Energy Regulation)

BEMER enhances:
General Blood Flow

Cardiac Function

Physical Fitness

Endurance

Strength & Energy

Concentration & Mental Acuity

Stress Reduction & Relaxation

Sleep Management

Waste Disposal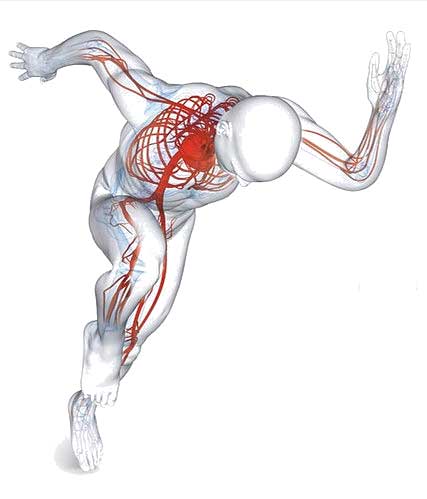 For You :: For Life :: For Energy
Are you struggling with any of the following?
Chronic Health Issues -- Blood Sugar Regulation -- Low Energy Levels -- Skin Conditions -- Joint Discomfort -- Lack of Proper Sleep – Cardiovascular Issues -- Weight Management -- Digestive Problems -- Immune Disorders
Many physical discomforts are directly related to a diminished circulatory system.
How can you benefit from BEMER sessions? In a nutshell, BEMER enhances circulation and reduces discomfort. People all over the US are embracing BEMER medical technology from Germany and learning how it can impact their health in a non-invasive and natural way.
BEMER is designed to improve circulation thereby supporting the body's natural self-regulating processes. Blood is the body's universal means of transport. Oxygen, nutrients, chemical messengers (e.g., hormones) and immune cells are all transported through our blood. When our body's cells, tissues and organs are adequately nourished and metabolic waste products are removed, our bodies become healthy and function properly.
Medical and health professionals including doctors, massage therapists, chiropractors, physical therapists, personal trainers and fitness instructors are using BEMER to help their patients/clients improve their health.
Click here to visit the BEMER Online Store.

Interested in two complimentary BEMER sessions or renting a BEMER for personal use in your home?
Contact Barb Mendoza at 515-770-3844 or Barb.Mendoza@bemermail.com
Upcoming BEMER Experiences ---
Are you open minded to a non-invasive way to improve your health? Join us to experience a BEMER session, learn, and engage with other BEMER users. View the BEMER page on our website for more detailed information about how BEMER can improve your quality of life and help you return to balance!
BEMER EXPERIENCE:
Tue, Jan 2 7-830pm
Location TBD
BEMER PUBLIC EVENT
Thurs Mar 7, 2019 at 7-8pm
Free BEMER sessions 630-7pm
Speakers: Michael Varbaek & Diane Haworth
Location: Holiday Day Inn 6075 Mills Civic Pkwy, WDM
RSVP to Barb via text at 515-770-3844 or email at barb.mendoza@bemermail.com
Online Resources
Visit www.BMRuniversity.com/whatisbemer or www.UltimateBloodFlow.com