BEMER
(Bio Electro Magnetic Energy Regulation)
BEMER enhances:
Local Blood Flow

Nutrition & Oxygen Supply

Performance & Endurance

Strength & Conditioning

Energy & Vitality

Stress Reduction & Relaxation

Sleep Management

Waste Removal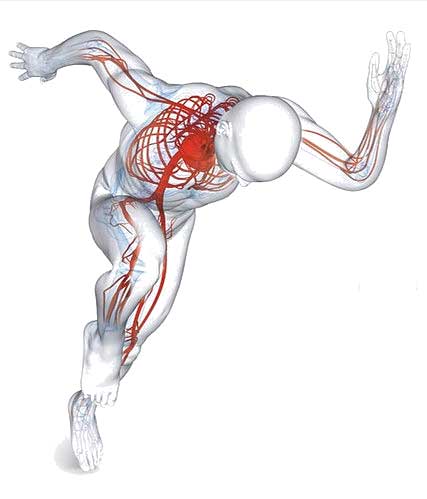 What is BEMER? Learn More!
Join us online every Tues night at 8pm CDT for a 30 min webinar. www.Bemermeetings.com Great way to learn and listen in from the comfort of your own home!
Upcoming BEMER open house events will be announced as soon as group events are allowed to happen again. Come enjoy a complimentary BEMER session, valuable product info, Q & A, and engaging conversation!
BEMER Info
WHAT IS BEMER?
Healthy circulation is vital to optimal health. Stimulating healthy muscles and temporarily increasing blood circulation in healthy leg muscles is the primary goal of BEMER, to support muscular health and optimize performance.*
BEMER devices use a pulsed electromagnetic field – abbreviated as PEMF – to deliver a patented therapeutic signal.
THE IMPORTANCE OF GOOD CIRCULATION
Better Health. Better Life. BEMER is changing the way we think about our health, challenging our understanding of the human body, and empowering us to reach optimal physical condition in a non-invasive way. Blood flow plays a critical role in our general health. BEMER can stimulate healthy muscles in order to improve and facilitate muscle performance and temporarily improve local circulation in healthy leg muscles — in just 8 minutes twice a day. For more than 20 years, the benefits of BEMER have impacted millions of people around the world. BEMER is an FDA Class II cleared consumer medical device that is non-invasive and easy to use.
"The best part about BEMER is that it's so easy to use. In just eight minutes, twice a day, the patented BEMER signal will stimulate your muscle cells for better health and wellness."
Oxygenated red blood cells carry oxygen and nutrients through the arteries and capillaries to all the organs of the body. As the blood provides oxygen and nutrients to the cells, the cells in turn transfer carbon dioxide and waste products to the red blood cells, which are then processed through the veins.
Did you know electricity is running through your body right now? All living things generate electricity and without it we cannot live! The elements in our cells (think oxygen, hydrogen and carbon) carry different electrical charges to create electricity and send vital signals to different parts of the body. (Source: University of Maryland)
All of these vital materials are transported throughout our body via the circulatory system. So both electricity and blood flow are crucial to maintain and sustain optimal physiological function.
When our cells are adequately nourished with oxygen and nutrients and metabolic waste products are removed, our bodies become healthy and function properly.
BEMER is safe and approved for home use! In addtion, health professionals including doctors, massage therapists, chiropractors, physical therapists, and personal trainers are using BEMER to help their patients & clients improve their health.
Interested in two complimentary BEMER sessions or renting/purchasing a BEMER for daily home use?
Contact Barb Mendoza at 515-770-3844 or Barb.Mendoza@bemermail.com