Health Coaching Bio
Lisa graduated with a Masters in Health Science from the University of Missouri-Columbia. She has served in healthcare for over 10 years as a high risk perinatal sonographer and clinical specialist for medical devices. Lisa is also a Functional Medicine Health Coach and is passionate about helping others with their health and wellness journeys.
What is a Functional Medicine Health Coach?
Lisa provides support and guidance to clients seeking to improve overall health and wellbeing or to clients that are struggling with chronic symptoms or illness. She is your ally, helping you reach a state of optimal wellness faster and better than you can on your own. From helping you craft and stay on a well-designed plan to evaluating progress towards better health outcomes, Lisa will de-mystify the path to thriving. Working independently or with other practitioners involved in your care, she takes into account all aspects of your unique life: nutrition, exercise, nutrition, sleep, toxins, workplace/household stress, relationships, spirituality, and other factors which have significant impact on overall health outcomes.
What is Functional Medicine?
Functional Medicine is a model of healthcare that addresses the underlying causes of disease through an individualized approach. Functional Medicine practitioners consider the complex web of interactions in the patient's history, physiology, and lifestyle that can lead to illness. The unique gentic makeup of each patient is considered, along with both internal (mind, body, and spirit) and external (physical and social environment) factors that affect total functioning. Functional Medicine care is patient-centered and practitioners spend time with their patients, listening to their histories and looking at the interactions among genetic, environmental, and lifestyle factors that can influence long-tem health and chronic disease. Functional Medicine is an evolution in the practice of medicine that better addresses the healthcare needs of the 21st Century. Health is seen as a positive vitality, not just the absence of disease. By shifting the traditional disease-centered focus of medical practice to a more patient centered approach, Functional Medicine addresses the whole-person, not just an isolated set of symptoms.
Lisa offers compassion, accountability, and individualized actionable steps so you can achieve the best possible outcome in the least amount of time.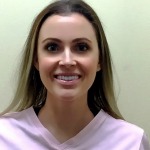 Lisa's Health Coaching Topics
-Nutrition and Diet for Optimal Wellness
-Improving Energy
-Weight Balance
-Improving Digestion
-Improving Emotional Well-being & Mood
-Improving/Preventing Chronic Health Conditions
-Improved Relationship with Food/Disordered Eating
-Stress Resilience
-Re-discovering What Your Unique, Vibrant, & Healthy Lifestyle Looks Like
-Autoimmune Conditions
- Natural Fertility
- Pantry makeover or grocery store tour may be included as one of your sessions, if this is of interest to you!
- All packages include a 60 minute initial consultation and 30 minutes follow up sessions.
- Sessions may be scheduled in person, via phone or video conference.
15 Minute Meet & Greet
This time is for us to get to know each other and discuss your goals. Together we will determine if working together is a good fit and what package best suits your individual needs and goals.
Power Hour
One hour session dedicated to getting you back on track with your wellness goals and living a vibrant life. This session is ideal for someone who knows what they are supposed to be doing, whether it's self-determined goals or recommended from a healthcare practitioner or trainer, but needs a little motivation and structure to make it work for them in everyday life. A follow up summary email with personalized resources and recommendations is included.
Three Months to Thrive
Includes an initial consult as well as 5 follow up bi-weekly 1-on-1 sessions and unlimited access to me via email. During our time together, we will will explore YOUR unique history and goals. My functional medicine assessment will include gathering information about your health history, sleeping habits, digestion, energy, food intake and other relevant information. We will also review any recent lab work, medications and supplementation. We will prioritize goals, discover and nurture your strengths and co-create steps towards lasting change. Whether you crave new food options, need help designing a path towards your goal that is sustainable for you, or need accountability in making lifestyle changes, a 5 consult mentorship will provide you with a clear vision in accomplishing your health goals.
Six Months to Lasting Success
Includes an initial consultation as well as 11 follow up bi-weekly 1-on-1 sessions and unlimited support via email. New habits take time to transform into lasting lifestyle change and you will have full support through the peaks and valleys. We will begin by prioritize your areas of growth and then co-creating a plan that empowers you and equips you with any tools you may need. As your habits change, so will your body, mind and spirit. Our extended time together offers you the ability to experience transformative results and ensure the newly cultivated habits will thrive and flourish beyond our time together.
Fees
15 Minute Meet & Greet- Complimentary
FBD: First Session-$99/hr
FBD: Additional Sessions- $69/half hour
OFF-SITE Sessions:
Power Hour- $129
Three Months to Thrive- $99/session- $594 for pkg
Six Months to Lasting Success- $89/session- $1068 for pkg