Health Coaching Bio
Ingrid holds a holistic health coach and nutritionist certification from the Institute for Integrative Nutrition. She became a certified health coach in 2011, however Ingrid has acquired life experience in the health and fitness industry for over 20 years. Ingrid assists clients with adding whole food nutrition, home cooking, and quality mind/body practices to supplement an exercise ritual for a well rounded fitness journey. "By adding good food and practices into your daily life, the "bad" habits eventually just fall away without noticing!"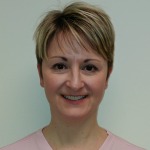 Ingrid's Health Coaching Emphasis
Self-care that includes whole food meals, physical movement session you enjoy, mental and spiritual health rituals. Ingrid works with primarily works with women, but she is not limited to working with just them!
Initial Consultation
15-30 minute complimentary consultation via phone.
This is used to explain what health coaching is and what Ingrid offers as a health coach. Ingrid answers any questions you may have, more importantly Ingrid uses this time to find out what you, the client, is looking for in support.
First Session
60 minute session
In this session, Ingrid wants to learn more about the answers on a completed health history form, including past health and present health issues, and current practices. This is a great time to build rapport and begin to develop a loving relationship as work begins on self care and health. This is also a great time to create goals or areas of focus to direct the next sessions or how to begin the journey of wellness.
Additional Sessions
2-10, or ongoing
Additional sessions are scheduled based on goal setting and accountability. They might include a tour of the grocery store, in-home cooking instruction, personal training or exercise sessions, or assisting with challenges and successes along the way.
Food Prep/Delivery
Daily/Weekly options available
Ingrid offers meal prep and/or assistance with meal planning to help with the ease of eating a whole food diet. It typically involves 3-5 days of meals that she has prepared or helps the client prepare that are packed and ready to grab and go when needed.
Fees
Initial Consultation- Complimentary
FBD: First Session-$99/hr
FBD: Additional Sessions- $69/half hour
Food Prep/Delivery additional fees