Health Coaching Bio
Desiree developed her passion for the health and fitness industry later in life. Starting her fitness career with the franchise Curves in 2003, she went on to acquire her Personal Trainer | Health Coaching Certification through American Council on Exercise. Most recently she became certified as a Functional Aging Specialist through the Functional Aging Institute. As an active aging adult in her fifties and understanding the challenges that come with making health and fitness a lifestyle, she has a strong belief that people can be fit, healthy, vibrant, and functional at any age. Desiree will help you implement a safe and effective exercise program to get you into the best shape of your life!
Desiree knows there came a time in her life where living a fit, active, and healthy lifestyle became very important to her. There were specific choices and actions she made towards achieving these goals, and these are still reflected in her lifestyle today.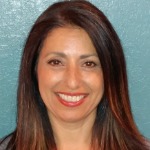 Do you feel yourself wanting to be more active, have more energy, make healthier choices but it feels so overwhelming and you're not sure where to start?
Allow me to come along side you as your Health Coach and Functional Aging Specialist, together we will develop a realistic plan of action to attain health and fitness goals that are sustainable and compliment your lifestyle.
Desiree's Health Coaching Topics
Health & Fitness Goals
All about you: hobbies, interests, work, food, fun, & fitness
Are you ready?
What potential obstacles will you face and how to overcome them?
Difference between a "diet" & a lifestyle
Why one diet doesn't work for everyone
What to focus on ADDING In instead of depriving yourself
Simple everyday actions you can do right away
Maximize Results/Minimize Time
Ease into exercise beginning with the conditioning phase
Time is precious...let's make the most of it! Learn to exercise smarter, not harder!
Fees
Initial consultation: I offer a free 30 min consultation by phone or in person. This time will be used to get to know each other, discuss your goals, and determine if you will be a good fit for my program
FBD: First Session-$99/hr
FBD: Additional Sessions- $69/half hour